Many Colored Objects Placed Side by Side
Works from the Collection of Annick and Anton Herbert, programme
Casino Luxembourg – Forum d'Art Contemporain, Luxembourg
29 oktober, 2000 – 11 februari, 2001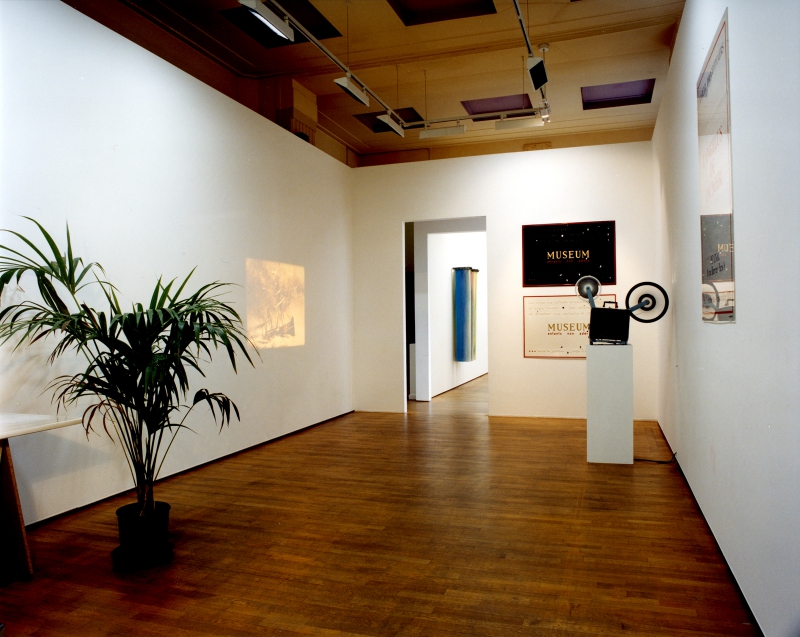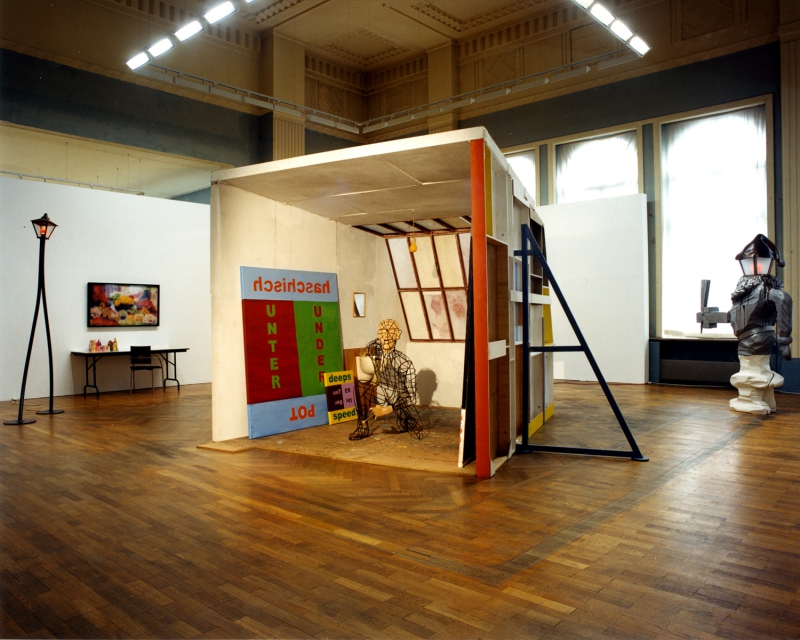 In 2000 vond de tweede tentoonstelling plaats, ditmaal in het Casino Luxembourg. De activiteiten van dit kleine museum, geleid door Enrico Lunghi, werden door de Herberts al geruime tijd gevolgd. De belangstelling was wederzijds en Lunghi nodigde de verzamelaars verschillende keren uit om een voordracht te geven over hun Collectie. Lunghi's herhaalde verzoek kreeg uiteindelijk een onverwacht antwoord: liever dan een lezing te geven, stelden de Herberts voor om de Collectie zelf aan het woord te laten.
Op 29 oktober 2000 vond de opening van de tentoonstelling plaats, wat geheel onverwacht uitmondde in een bijeenkomst van de kunstenaars uit de Collectie. Lawrence Weiner, Gilbert & George, Giulio Paolini, Joseph Kosuth, Luciano Fabro, Mike Kelley, Richard Long, Jan Vercruysse, John Baldessari en Daniel Buren reisden allen naar Luxemburg over om de opening bij te wonen. De vereniging van deze internationale kring te midden van de Collectie vormde een bijzonder moment.
Omwille van de beperkte omvang van het Casino kon er slechts een kleine selectie werken getoond worden. Dit leidde tot een intieme opstelling in dialoog met de sobere ruimtes van het gebouw. Op de gevel van het museum was het werk Many Colored Objects Placed Side by Side to Form a Row of Many Colored Objects van Lawrence Weiner (1979) aangebracht. De titel van het werk vormde eveneens de titel van de tentoonstelling en weerspiegelde de ideologie die schuilgaat achter dat wat gepresenteerd werd: een collectie die is opgevat als een geheel van werken met oog voor hun bijzondere identiteit.
De ondertitel programme verwees naar het rustpunt dat de Collectie in 2000 had bereikt. Het kader, van Marcel Broodthaers tot Mike Kelley, was gedefinieerd en kon nu verder worden uitgediept.