Many Colored Objects Placed Side by Side
Works from the Collection of Annick and Anton Herbert, programme
October 29, 2000 – February 11, 2001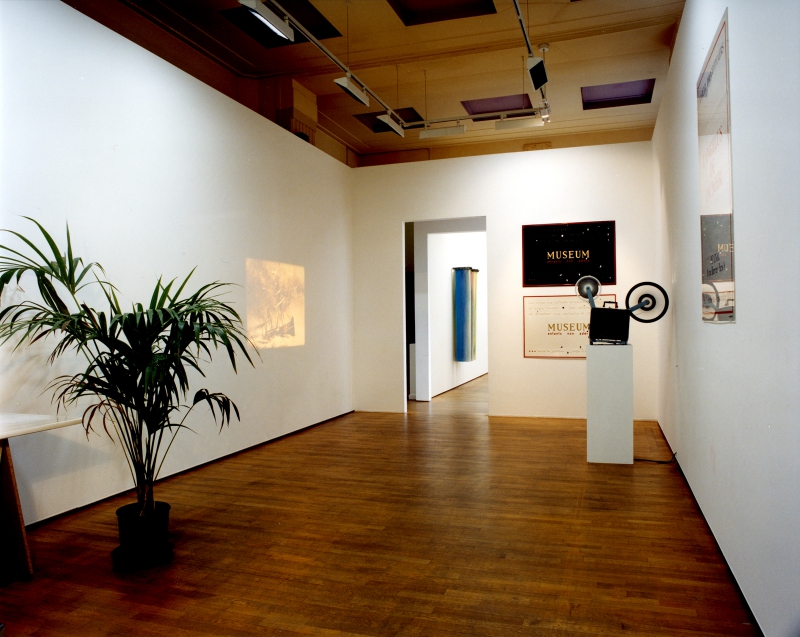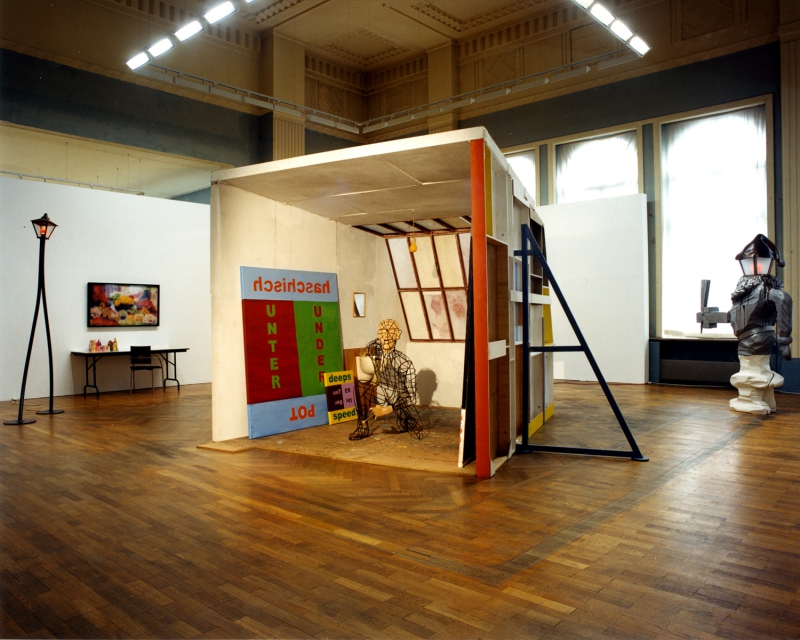 A second exhibition took place in 2000, this time in the Casino Luxembourg. The Herberts had taken an interest in this small museum led by Enrico Lunghi some time ago. Lunghi was similarly piqued by the Herberts and on several occasions he invited the collectors to host a lecture about their Collection. Lunghi's repeated requests were eventually met with an unexpected reply from the Herberts: why not let the Collection do the talking?
The exhibition opened on October 29, 2000, and resulted in a chance meeting of many of the artists represented in the Collection. Lawrence Weiner, Gilbert & George, Giulio Paolini, Joseph Kosuth, Luciano Fabro, Mike Kelley, Richard Long, Jan Vercruysse, John Baldessari and Daniel Buren all travelled to Luxemburg to attend the exhibition's opening. This group's international meeting in the very midst of the Collection accounted for a special moment.
The Casino's modest dimensions meant that only a small selection of works could be displayed. This led to an intimate arrangement prompting a dialogue with the building's sober spaces. Lawrence Weiner's 1979 work Many Colored Objects Placed Side by Side to Form a Row of Many Colored Objects was affixed to the museum's facade. This work also doubled as the title of the exhibition and reflected the thinking behind what was being presented: a collection understood as a body of works with respect for their unique identities.
The subtitle programme referred to the endpoint the Collection had reached in 2000. From Marcel Broodthaers to Mike Kelley, its framework had now been articulated and was ready to be deepened further.