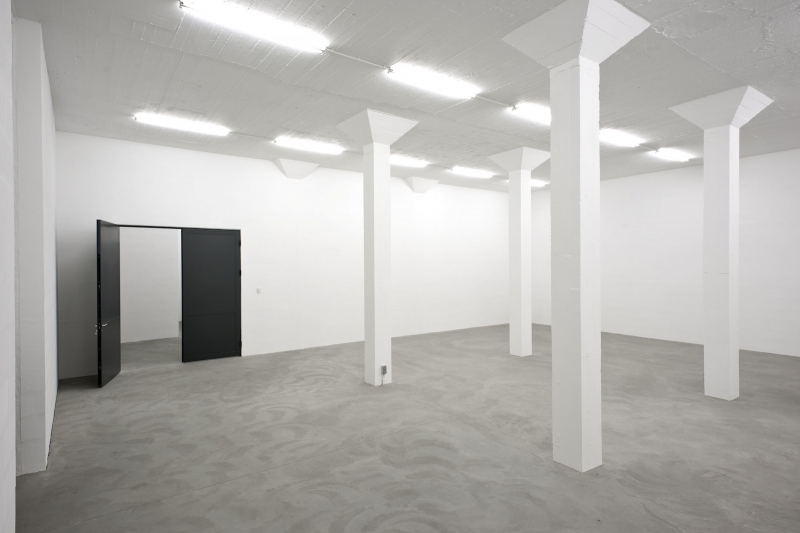 Exhibition space Coupure, 2013
Herbert Foundation's exhibition space is located at the Ghent canal De Coupure. This waterway's construction at the end of the 18th century heralded the development of an industrial zone with metal, construction and cloth factories. The building complex that houses the Foundation belonged to the 'Atelier Van den Kerchove'. Established in 1825, this business specialised in the manufacturing of 'Corliss' steam machines. The workshops, now home to the Foundation, were erected in red brick and date back to the end of the 19th century.
Renovation works on the hangar and construction of the 2,000-square metre exhibition space stretching over two floors began in 2011. As little changes as possible were made to the building's initial design to safeguard its original neutral spirit.
Location: Coupure Links 627A
Exhibition space Coupure, 2013