As if it Could
Works and Documents from the Herbert Foundation, ouverture
Herbert Foundation, Ghent
June 20 – October 26, 2013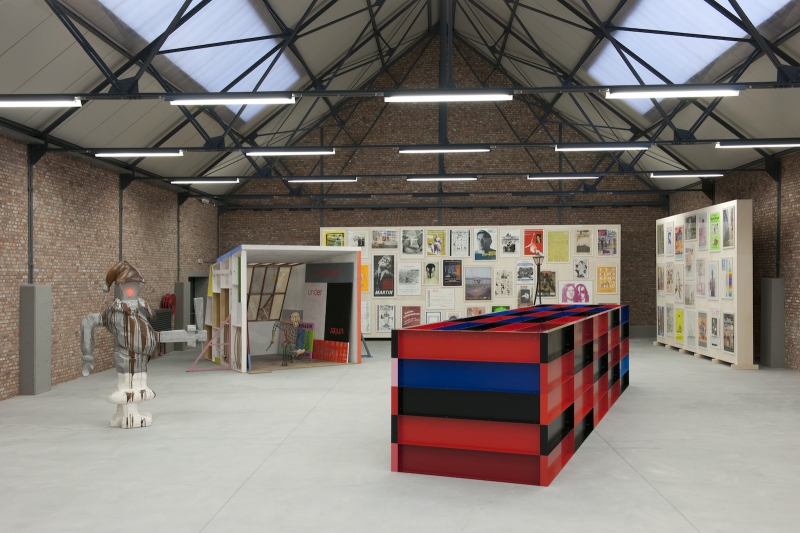 After previous exhibitions in Eindhoven (1984), Luxemburg (2000), Barcelona and Graz (both in 2006), the Collection will be on display at the Herbert Foundation in Ghent from June 20, 2013 onward.
Titled As if it Could, ouverture, this first exhibition can be seen as the fourth act in the development of the Collection. The title points to the public role the Collection has taken up with the establishment of the Foundation after four decades of private collecting.
Curated by Annick and Anton Herbert, the exhibition features a selection of some 50 works and 250 documents by Art & Language, John Baldessari, Marcel Broodthaers, Stanley Brouwn, Günter Brus, Daniel Buren, Hanne Darboven, Jan Dibbets, Luciano Fabro, Gilbert & George, Donald Judd, Mike Kelley, Martin Kippenberger, Joseph Kosuth, Sol LeWitt, Richard Long, Bruce Nauman, A.R. Penck, Richard Prince, Gerhard Richter, Thomas Schütte, Jan Vercruysse, Didier Vermeiren and Franz West.
The exhibition As if it Could also presents the videowork A + A = Herbert Foundation. Portrait (2013) of Elsa Cayo in which the beginning of the Foundation is captured trough contact with Annick and Anton Herbert. This portrait was filmed between fall of 2004 and summer of 2006.