18.02.2018, 3 p.m.
Talk:

Birgit Pelzer
Gerhard Richter's oeuvre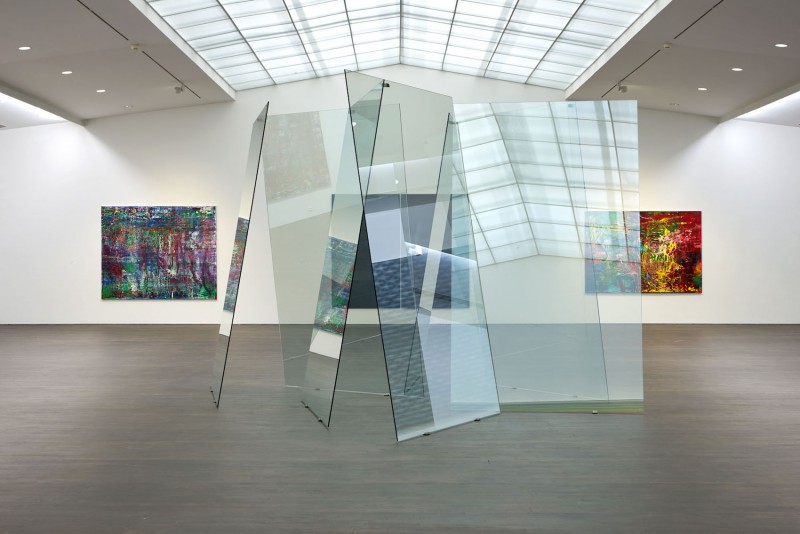 Exhibition view Gerhard Richter / About Painting, S.M.A.K Ghent, Photo by D. Pauwels

In the framework of the exhibition Gerhard Richter / About Painting S.M.A.K. and Herbert Foundation organise an in-depth series of lectures on Richter's oeuvre. This Sunday, February 18th, at 3 p.m. the fourth and final reading will be given by Birgit Pelzer.
"If a central element of Gerhard Richter's oeuvre is doubt, it nevertheless shows a certainty in the very act of painting. His painting, so multifarious and moving in his exploration of the visual, displays a coherence that challenges us."

Birgit Pelzer studied philosophy at the universities of Louvain, Cracow and Heidelberg. She was Professor of Modern Aesthetics and Philosophy at the Ecoles Supérieures d'Art Plastiques St-Luc et Erg, Brussels. Since 1978 Pelzer has published widely in monographs, catalogues and periodicals on artists such as Daniel Buren, Dan Graham, Marcel Broodthaers, Gerhard Richter and Lawrence Weiner.

Practical details
Venue: Auditorium S.M.A.K.
Language: French
Entrance fee: museum ticket
You can make a reservation via reservation@smak.be
For more information, click here.