22.10.2020, 7 p.m.
Visit:

Guided tour by Melanie Deboutte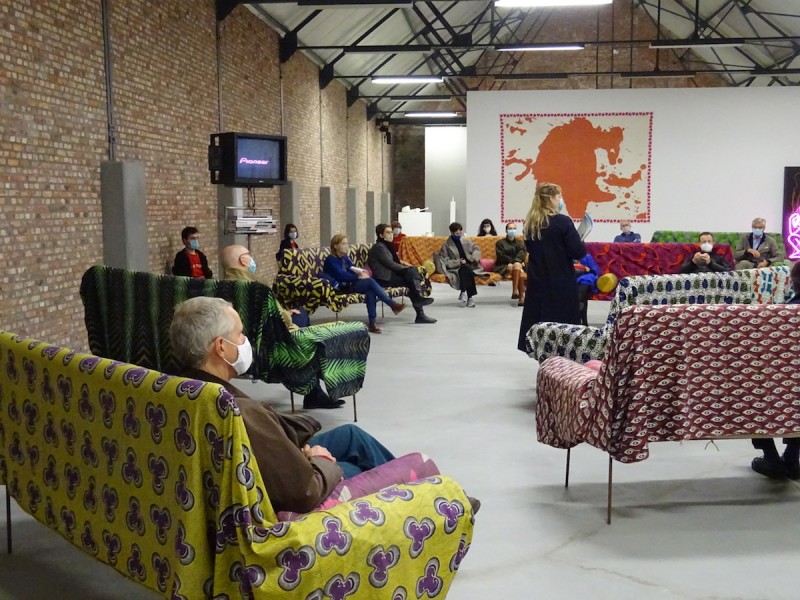 On Thursday 22 October at 7 p.m., Herbert Foundation invites you for an in-depth visit led by Melanie Deboutte.
During this Visit, Melanie Deboutte will highlight the works by Franz West and Dan Graham, both presented in the current exhibition Distance Extended / 1979-1997. Part I. Particular emphasis will be given to two of the key artworks within the Collection: Graham's Public Space / Two Audiences (1976) and West's Ordinary Language (1995).
Both artists examine in a highly individual manner the field of tension between the public and the private sphere, where the function of the work is being explored more closely. Graham and West invite the 'emancipated spectator' to take on an active role and to activate the artwork – in group. In times of physical distance and virtual interconnectedness, these artists prove to be masters in their attempts to bring life and art closer together.

Melanie Deboutte is a Curator at the Roger Ravel Museum. After her education in Art History she explored the art world working at different museums such as S.M.A.K., Mu.ZEE, M Leuven and M HKA. As an independent curator she organised various exhibitions, often with a focus on the 60s until the 80s. In addition, she regularly writes for art magazines, catalogues and artist publications. In 2019, she contributed to the launch of the Flemish Centre for Art Archives as a consultant on successions and archives.

Practical information
Duration: approximately 90 minutes
Language: Dutch
The entrance fee is 16 euro (8 euro for students/lecturers) and has to be paid with card at the Reception.
Limited places available. Advance booking is required via reservation@herbertfoundation.org.
Please download here our precautionary measures for a safe visit at Herbert Foundation.
(Photographs: Stephanie Dewachter)